Who is Alex?
Highest-Rated Drone Photographer in the Area
Alex and his team provide custom, high-quality aerial photography services, drone photography, commercial real estate interior and exterior photographs, and video services in Salt Lake City, Utah. Need them to come to you outside of the state? They can do that too.
Alex travels internationally and has flown aerial photography drones in seven countries, so packing up to go anywhere in the states is a snap. The team specializes in residential and commercial real estate drone photography, construction progress photography, scenic photography, and more. Their newest drones shoot high-resolution photographs and 4K videos.
Shooting stunning aerial drone photography and videography is one of Alex's passions; he has the client testimonials to prove it.  He's committed to getting "that perfect shot" and has completed projects for large companies such as Amazon, Adobe, Zions Bank, various real estate agents, custom-home builders, developers, and many other businesses in the area. An FAA-licensed and certified drone pilot, Alex is legally allowed to pilot drones for commercial projects. He can navigate through any compliance requirements you might need to get your project done quickly.
Tell us what you want to accomplish, and we will get it done.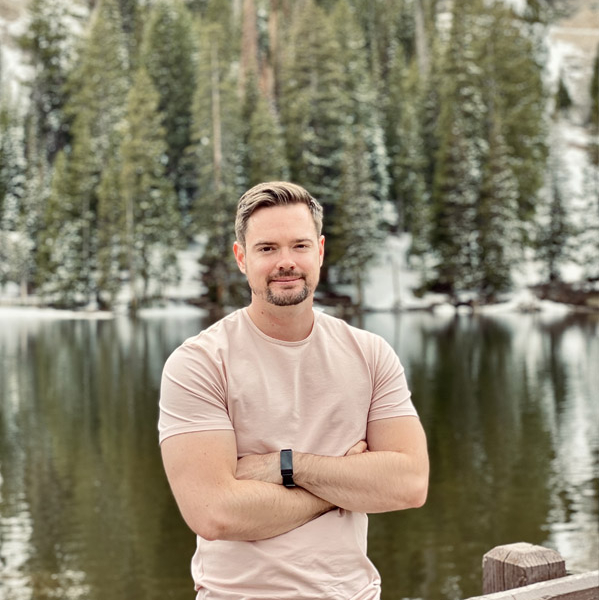 Find More About Me
Picture-Perfect
Aerial Drone & Ground Photography
WHAT DO WE DO?
High-Quality, Affordable Aerial & Ground Photography
Residential & Commercial Real Estate
Aerial photos can give residential or commercial property a higher perceived value. It provides more details to prospective buyers, allowing them to see the precise location (a critical factor in buying or selling real estate) and encouraging them to come to view the property in person.
Professional drone photography can highlight and promote strategic selling points such as location, outdoor amenities, and other features that standard ground-level photography is unable to show. It's a well-known fact in real estate that properties sell faster with client-captivating aerial videos.
Special Events
Aerial drone photos and video allow for cost-effective, stunning, professional footage of special events. It makes an excellent and incredibly memorable gift for a wedding couple.
Or it can be used as an add-on service for businesses who own event locations and offer typical photography packages. Create a memory or increase awareness of your event or destination event location locally, or anywhere in the US.
Video Production Services
Professional aerial videos offer a unique advantage to any business owner. Drone technology has advanced to a point where companies can have professional, high-resolution, high-quality aerial videos created for their business or advertising clients.
Aerial videos can capture the attention of prospects more effectively than static photos, and they enable companies to think more creatively about their advertising and marketing campaigns.
Pricing
Alex Drone Photography's base rate is $349 for most typical area projects, such as a residential property with a yard or a 50,000 sq. ft. apartment building under construction. Each project comes with plenty of aerials photographs and a few short videos to choose from.
Gain the Competitive Edge
Homes marketed with video generate four times the quality leads of homes marketed without video.
Operating Area
Alex and his team provide custom, high-quality aerial photography, drone photography, ground interior and exterior stills, and video services in Salt Lake City and Utah. Projects outside of a 20-mile radius from downtown SLC may incur travel expenses.
Need a project completed out of state? Not a problem. Alex travels internationally and has flown aerial photography drones in seven countries, so packing up to shoot anywhere in the continental US is a snap. We are happy to offer you a customized quote on larger projects requiring extended travel time, overnight accommodations, special editing, or other specified needs.
Drone photography projects sometimes require notification of local heliports and airports or even permission from the FAA. Your project price will always include any stipulations or conditions needed to be met.
Please contact me for more details.
Discover My
Latest Projects
We love it!! We can't wait to start using this on our website and our socials!
"These are just perfect! Thank you Alex! I will venmo you right now and I will leave a 5-star review! ;-)"
"Thank you for those photos they look incredible. I'm having the check mailed out to you today! I'll make sure to refer you and reach out if I need any photos in the future, thanks again!!"
"Thanks again for your work! I saw the photo and footage you shot. It looks wonderful!!"
News & Articles
Drone photography can take a business to new heights and be a significant advantage over the competition. From a film studio to selling stock images to aerial photos of weddings, the only limits to the possibilities are the FAA license regulations and your creativity. The FAA requires someone using drones for commercial photography to do more than learn how to…
Drones are becoming increasingly popular in the real estate industry. Aerial perspective drones provide consumers with a clearer picture of a potential purchase while also assisting real estate brokers in closing the deal. Drones can shoot stunning high-definition photographs of residences that really stand out. Real estate photography is used to develop marketing materials. Drone photography provides visitors with a…