Picture-Perfect Drone Aerial & Real Estate Photography
Alex and his team provide custom, high-quality aerial photography services, drone photography, interior and exterior real estate photography and videography marketing services in Salt Lake City, Utah, and the surrounding areas. Need them to come to you outside of the state? They can do that, too.
Alex travels internationally and has flown aerial photography drones in seven countries, so packing up to go anywhere in the states is a snap. Known as a skilled Real Estate Photographer In Salt Lake City, Alex's team specializes in residential and commercial real estate drone photography throughout Utah. They offer construction progress photography, architecture, landscape photography, complete video production services, and more. Their newest drones shoot high-resolution photographs and 5.1K videos.
Shooting stunning aerial photography and videography is one of Alex's passions. He has the client testimonials to prove it and is committed to getting "that perfect shot."
Tell us what you want to accomplish, and we will get it done.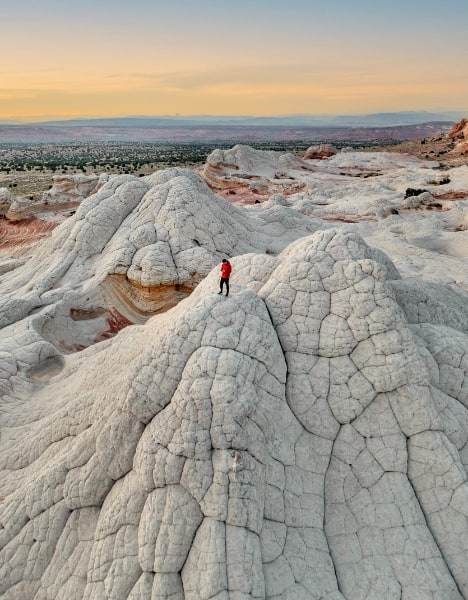 High-Quality, Affordable Aerial Photography
Taken to a Stunning New Level
Drone Aerial and Ground Shots
Follow Me On My Instagram
Why Should You
Only Hire A FAA-Licensed Drone Pilot?
Are There Rules For Operating A Drone (SUAS Or Small Unmanned Aircraft System)?
The FAA regulates drone operations within the United States. Alex Drone Photography meets all of its mandated requirements.
Are There Specific Rules For Operating A Drone For Commercial Purposes?
Yes, these regulations are detailed in 14 CFR Part 107 (https://www.faa.gov?uas/resources/uas_regulations_policy/)
What Is Considered a "Commercial" Drone Operations?
Any operation undertaken for compensation or gain, in anticipation of compensation or gain or in the furtherance of a business, is deemed a commercial operation.
Why Do You Need To Hire A Drone Pilot With A Part 107 Certificate?
A drone pilot with a Part 107 certificate has passed the operational, safety, and airspace knowledge testing and background security checks required by the FAA and been granted the authority to operate commercially within the National Airspace System.
Using a licensed operator means your drone pilot possesses the correct information and knowledge about FAA guidelines and knows how to strategically navigate (restricted) airspace—critical to maintaining a safe environment for those in manned aircraft sharing airspace and for people on the ground.
Is A License Required To Operate A Drone Commercially?
Yes, as of September 30, 2016, a drone pilot must possess an Airman's Certificate issued under Part 107 or an exemption issued under Section 333 (333 Exemption) of the Federal Aviation Regulations to con duct commercial drone (sUAS) operations.
Are There Penalties For Operating A Drone Commercially Without A Part 107 Certificate, Or For Hiring A Pilot Without A Part 107 Certificate?
Yes, according to the FAA, both the pilot AND the person who hired the pilot could be found liable. The pilot could face a fine of up to $1,100 per violation (per flight) as an individual acting as an airman. The person who causes the operation (flight) could be fined up to $11,000 per operation (per flight) as an individual not acting as an airman.
Click here to read a recent email from FAA UAS support regarding these possible fines.
Are There Any Concerns for Insurance Coverage Should an Accident Occur?
Yes. Standard business insurance will not cover an accident with a drone if you fly it yourself. You could end up with significant personal liability and extremely high out-of-pocket costs to restore or replace damaged property. Special drone insurance is required for aerial activities. Alex Drone Photography maintains a separate drone insurance policy, in addition to standard business insurance.