At Your Service For All Your
Utah Photography & Videography Needs
No matter what your drone aerial photography or commercial videography needs, we can service them:
Commercial Real Estate Photography in Salt Lake City
Aerial photos can give residential or commercial property a higher perceived value. It provides more details to prospective buyers, allowing them to see the precise location (a critical factor in buying or selling real estate) and encouraging them to come to view the property in person.
Professional drone photography can highlight and promote strategic selling points such as location, outdoor amenities, and other features that standard ground-level Salt Lake City real estate photography is unable to show. It's a well-known fact in real estate that properties sell faster with client-captivating aerial videos.
Check out our previous Utah real estate photography projects
Video production in Salt Lake City
A Commercial Real Estate Video Production in Salt Lake City is a full-service video production company that specializes in creating high-quality, impactful videos for the real estate industry. Whether you're looking to showcase your latest development, highlight the unique features of a property, or create a marketing video for your business, our experienced videographers will work with you every step of the way to bring your vision to life.
As a top-rated Video Production Company in Salt Lake City and Utah, we use the latest equipment and techniques to create stunning visuals that captivate your audience. We are also well-equipped to handle corporate video production, event videography and more. If you're looking for a Freelance Videographer, Commercial Videographer or Business Videographer in the Salt Lake City or Utah area, look no further.
Business marketing
For a unique way to promote your business, using Aerial Photography is heads above most other ideas—especially if you run an outdoor services company such as landscaping or destination business like an outdoor wedding or event venue. We can add new images and videos on your social media or website, even help redo or create a website or logo.
We can implement logo, music, voice over, text, any graphic elements into your video to make your business stand out.
CORPORATE AND EVENT PHOTOGRAPHY
A talented corporate and event photographer in Salt Lake City is ready to capture the highlights of your company's events, meetings, and conferences. They create beautiful photos that showcase the story of your event, using their technical skills and artistic vision.
With an eye for detail and the ability to work quickly, this photographer is the perfect choice for any corporate event in Salt Lake City.
They offer professional photography services for all types of corporate events, big or small. Whether you want pictures for marketing or to keep as memories, Alex Drone Photography has you covered. Book them for all your corporate event photography needs.
Contact us for your corporate event photography project!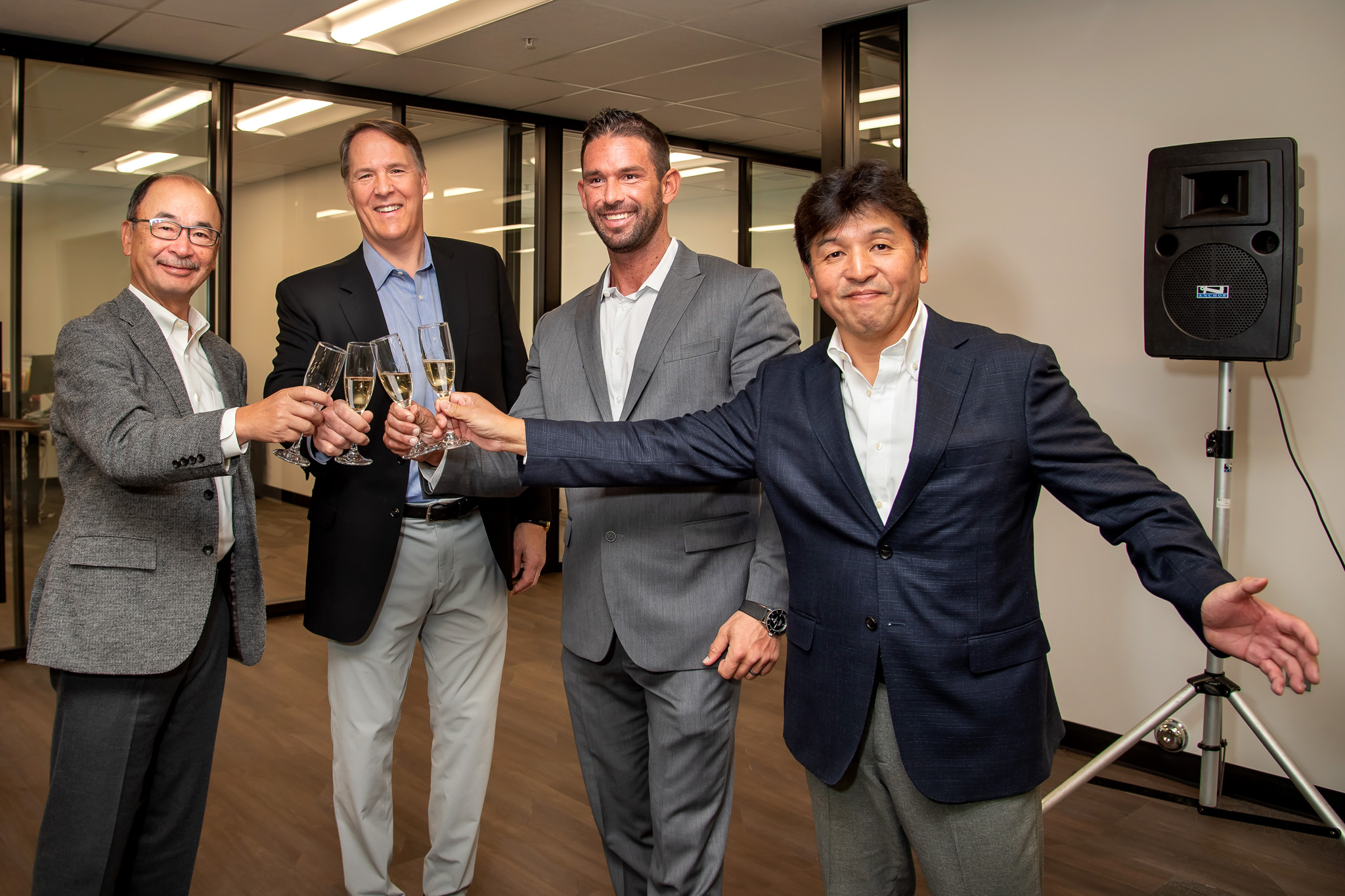 Progress photographs and videos
Doing a construction project, adding solar panels,  or putting in new landscaping? Aerial photography lets you keep an eye on the progress even when you're not around or want to see an aerial view with no climbing up on anything necessary!
Check out more videos we've made to track construction progress, or pre-installation/post-installation advancement.
Inspection
Whether you're in need of high-quality images for real estate inspections, construction progress, insurance claims, or any other related purpose, our team of experienced photographers has the skills and equipment necessary to capture clear, detailed, and accurate images..
We are dedicated to providing our clients with the best possible inspection photography services, and we are always ready to go the extra mile to ensure that your needs are met. Contact us today to schedule an inspection photography session in Salt Lake City.
Virtual Photography And Editing Services
Need to enhance or alter photographic images? See what you want to see and not what is or isn't present. Use virtual staging to photographically change the décor in homes or virtual renovation to enhance real estate properties. Sky replacement can change photos with cloudy skies to sunny days and even alter sky color to enhance the look of homes or buildings. Ask about other photographic image enhancing services available.
Check out our photo enhancement and editing projects
We Welcome
Large Projects
For larger projects requiring a full day or several day commitment, extended travel time, special editing needs, I will provide you with a quote once learning about your expectations and needs.
Pricing
Photography/Videography: $250/hr. for shoot and travel with a 2-hour minimum.
Basic Photo Editing: $10/image. Includes basic color enhancement, horizon correction, and cropping.
Advanced Photo Editing: $50-$100 per photo. Includes object removal, adding property lines, fixing up roads, etc.
FAA Approval Process for Restricted Airspace : $150/location
All reasonable research related to best time of day, time, and shoot arrangements are included
Basic Video Editing: $500-$1,000 per video. We charge a flat-rate fee based on the level of editing required, plus a reasonable number of revisions.
Advanced Video Editing: $2,000+ per video. Includes voice-overs, intro/outro animation, callouts, property outlines, royalty free music, etc.
Custom Projects: Don't see your needs listed? Contact us to discuss our custom project pricing.
GAIN THE COMPETITIVE EDGE

AMPLIFY
YOUR MESSAGING
Professional photography and videography ensure that your message is communicated, evocative, and memorable.

SET YOURSELF
APART
We help you define what sets you apart and why your audience should care. From real estate to ad production, we make your audience pay attention.

PROFESSIONALLY
POLISHED
You only get one chance to make a first impression. We help ensure that you're able to make the most of that opportunity.
We Service Utah & Beyond
Alex and his team provide custom, high-quality aerial photography, drone photography, ground real estate photography, and videography services in Salt Lake City, Utah and surrounding areas.
Need a project completed out of state? Not a problem. Alex travels internationally and has flown aerial photography drones in seven countries, so packing up to shoot anywhere in the continental US is a snap. We are happy to offer you a customized quote on larger projects requiring extended travel time, overnight accommodations, special editing, or other specified needs.
Drone photography projects sometimes require notification of local heliports and airports or even permission from the FAA. Your project price will always include any stipulations or conditions needed to be met.
Please contact me for more details.