Wedding photographs have changed over the last ten years. The change is primarily due to social media and modern technology. Standards for photography are much higher than they once were. Sharing photos with the public has become an everyday activity. Professionals take different angles with aerial photography. They use advanced post-editing to create miracles.
As soon-to-be newlyweds and wedding photographers use drones to capture the big day, aerial wedding photography begins to grace photo albums. In the recent past, aerial wedding photography was reserved for complicated setups in exclusive settings.
Aerial drone photography is the new star of wedding photos that offers professional imagery capabilities. From beautiful aerial narratives to once-in-a-lifetime venues, the creative possibilities are endless. With bridal couples searching for stunning aerial perspectives for their wedding albums, drones produce breathtaking wedding photography.
Capturing the Couple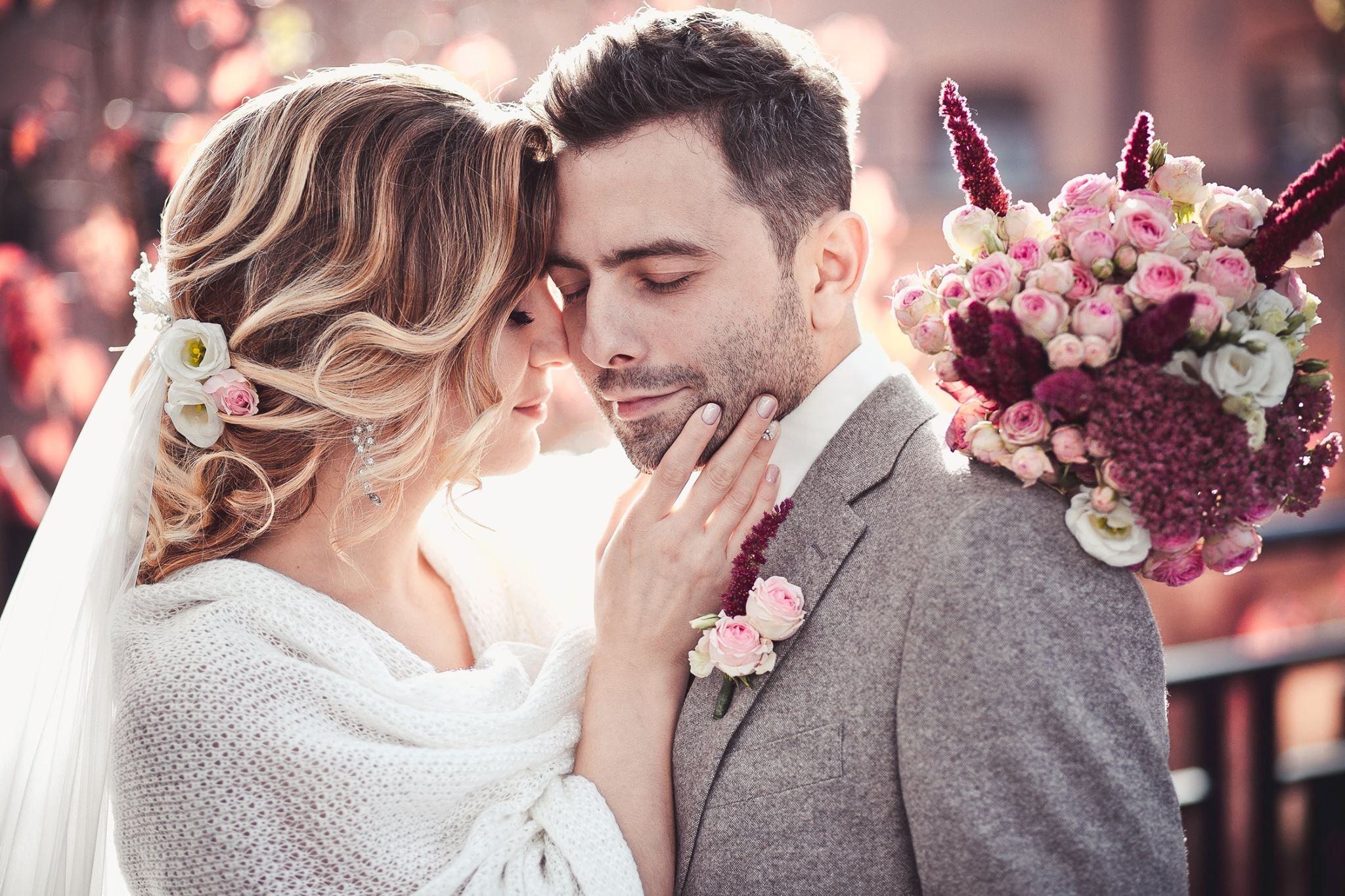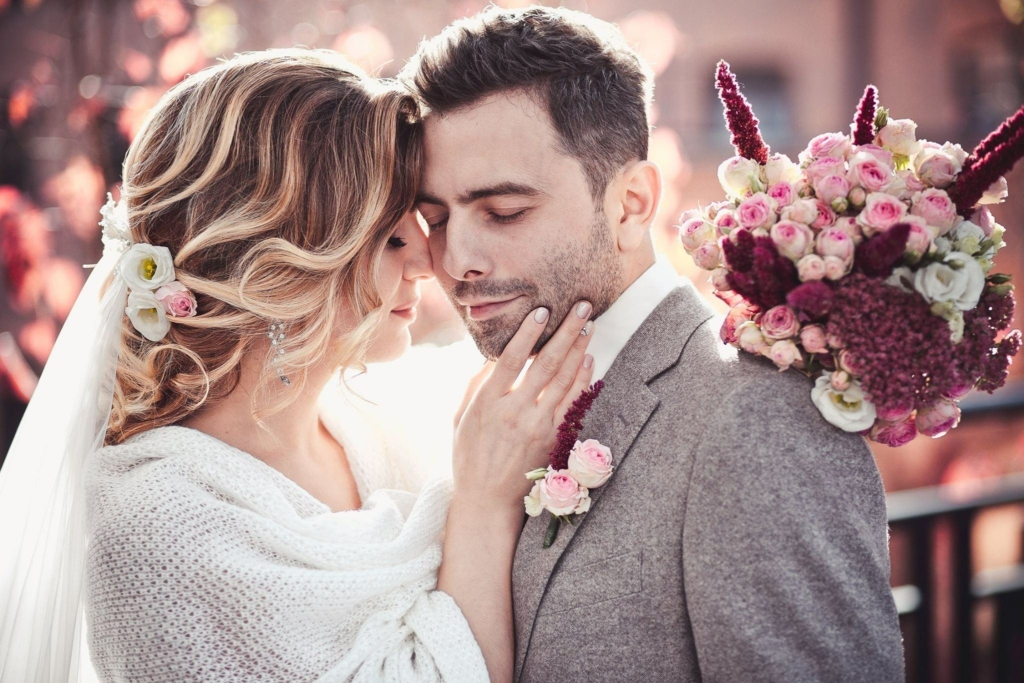 The most important people of the day are the bride and groom. Intimate moments are captured from the air. Beaches, meadows, and gardens provide stunning aerial image subject matter. The narrative is shaped by utilizing the surroundings as props. Drone images can highlight the unique features of a wedding venue. You can capture creative angles of the newlyweds interacting with guests, looking into one another's eyes, or holding hands.
Revealing the Location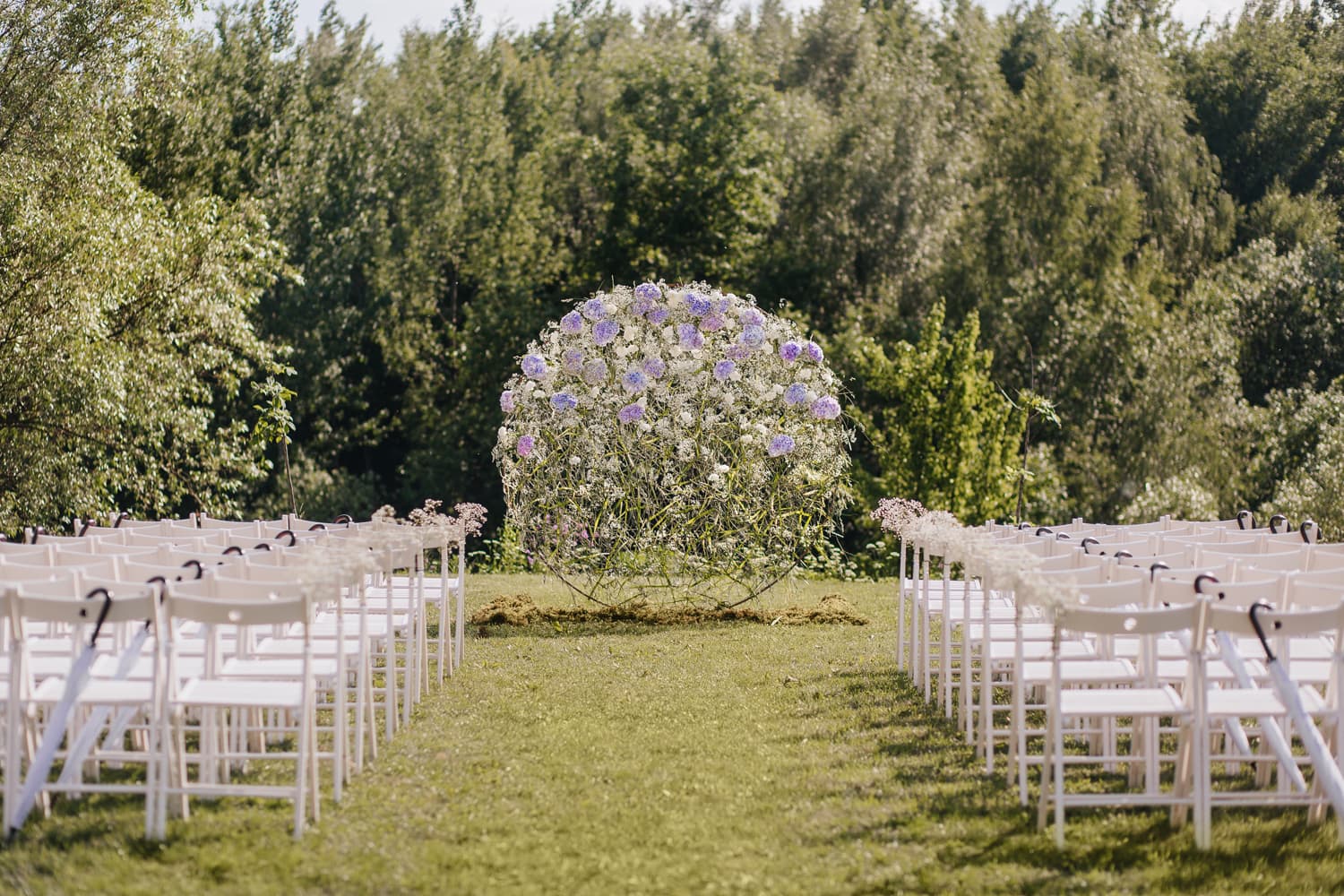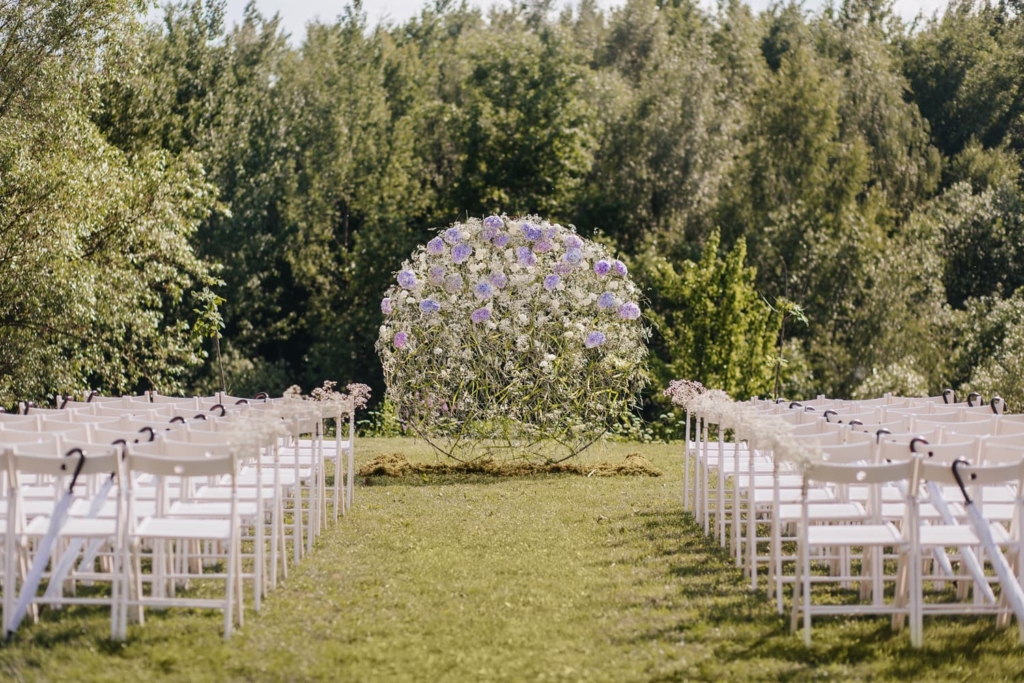 Wedding venues are among the most inspiring and stunning locations to shoot. Aerial drone photography takes advantage of backdrops such as grand country manors, white sandy beaches, rolling countryside hills, and historic churches. Capturing scenes from a distance provides an interesting juxtaposition of the venue and the bridal couple. 
Harnessing Nature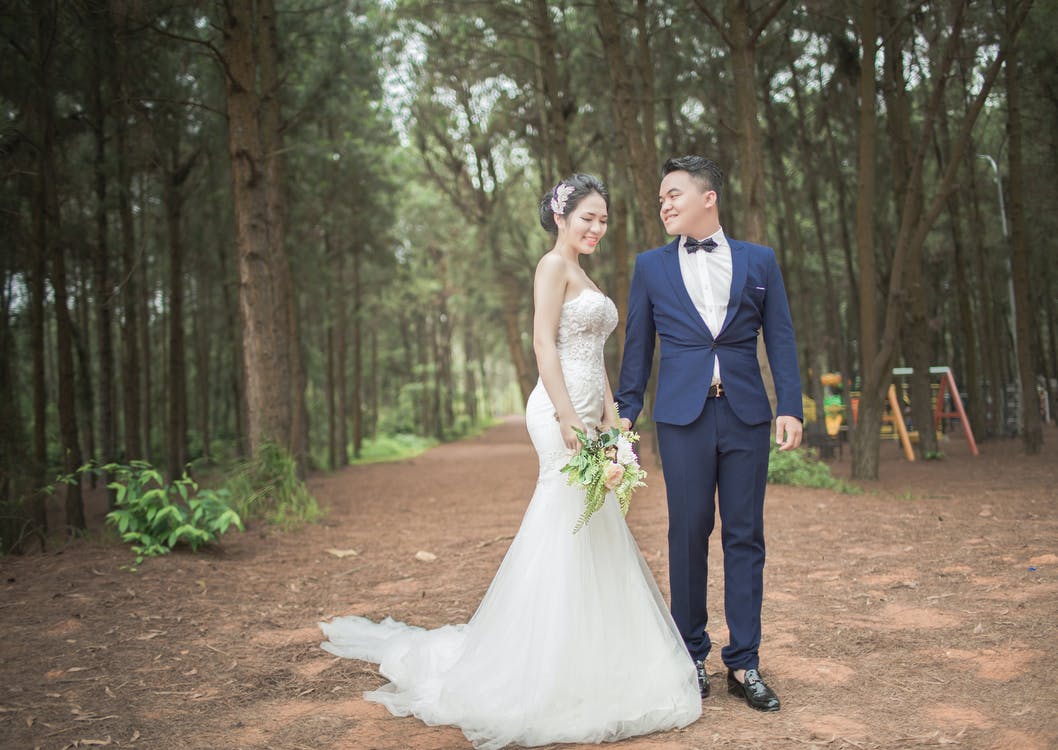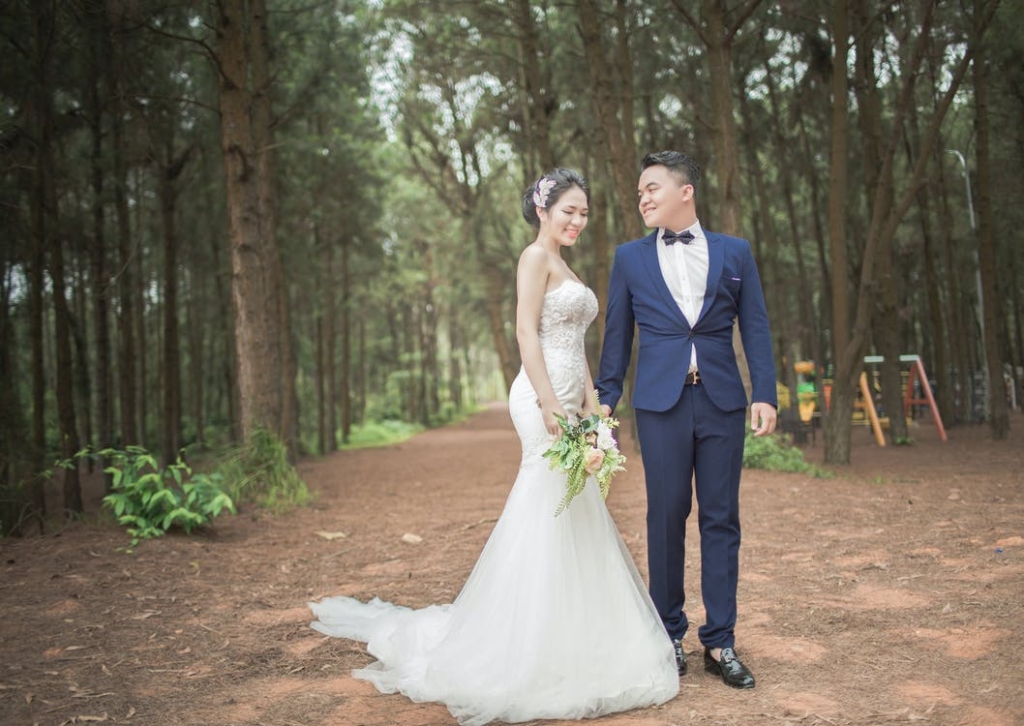 From swaying trees in the wind to the gentle break of waves, nature provides boundless creative inspiration. Placing the newlyweds against a vast background creates a solid intimate emotion. The technique shows how isolated the couple is at that moment.
Drone Photography of Guests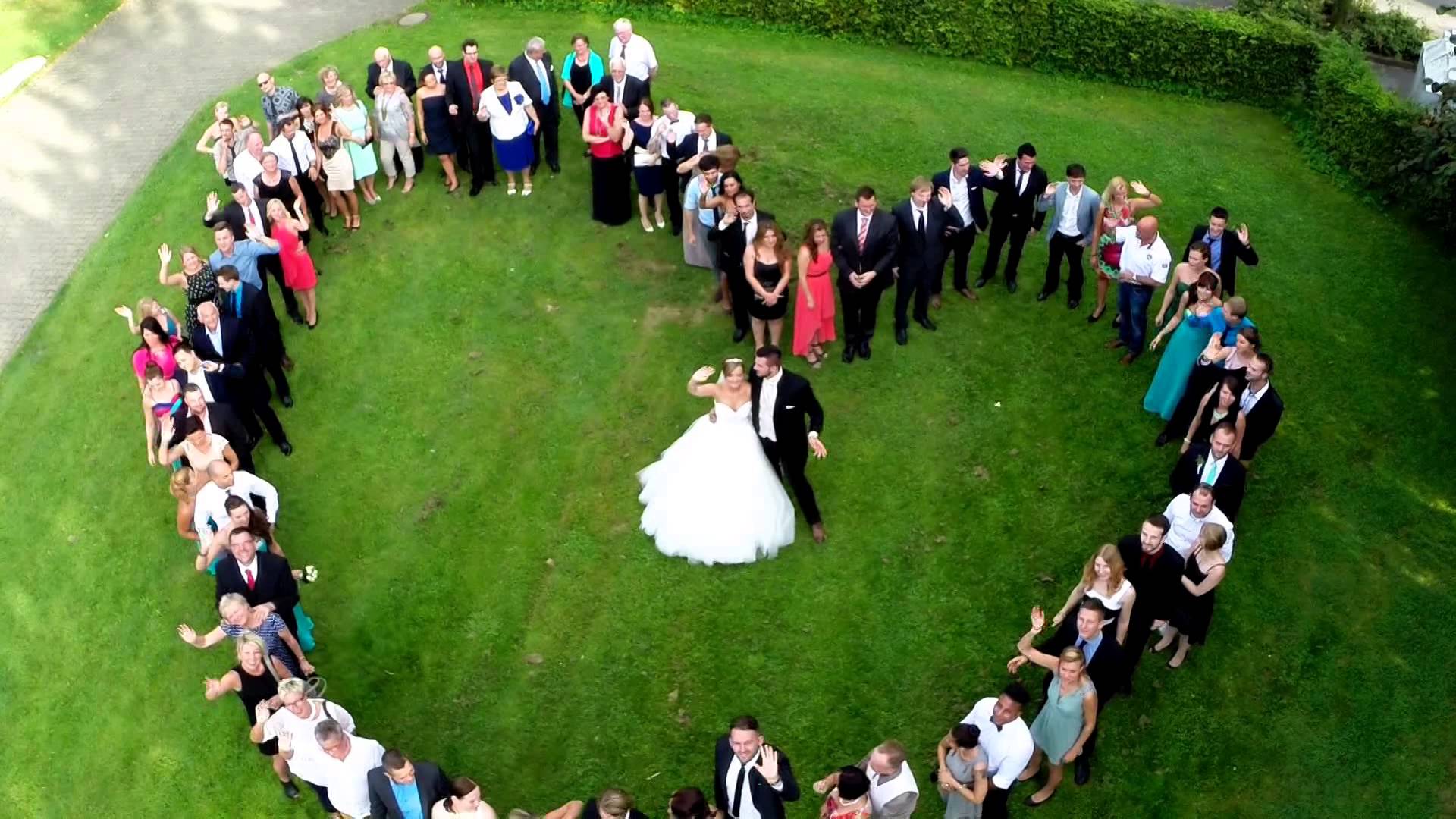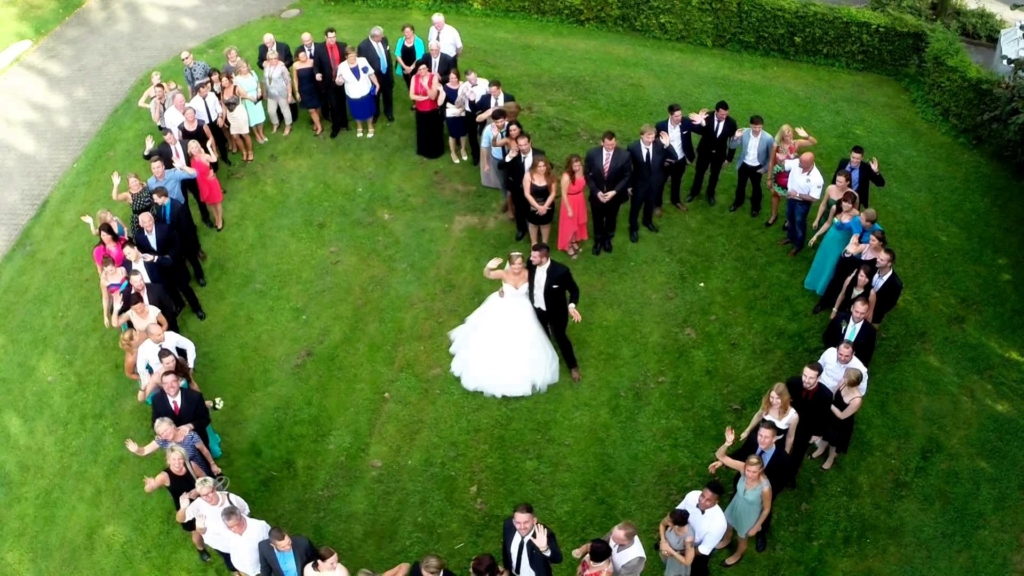 Taking wedding party photos is an excellent way to capture unique memories. It also offers guests some interactive, fun moments to remember. Photographers have asked guests to stand in a shape of a heart and taken an aerial image. 
The guests can implement other ideas beyond forming a shape. They may create a synchronized dance, motion, or something more playful. There are hundreds of different cultural traditions and wedding scenes waiting for you to capture from an aerial perspective. 
Camera Settings and Angles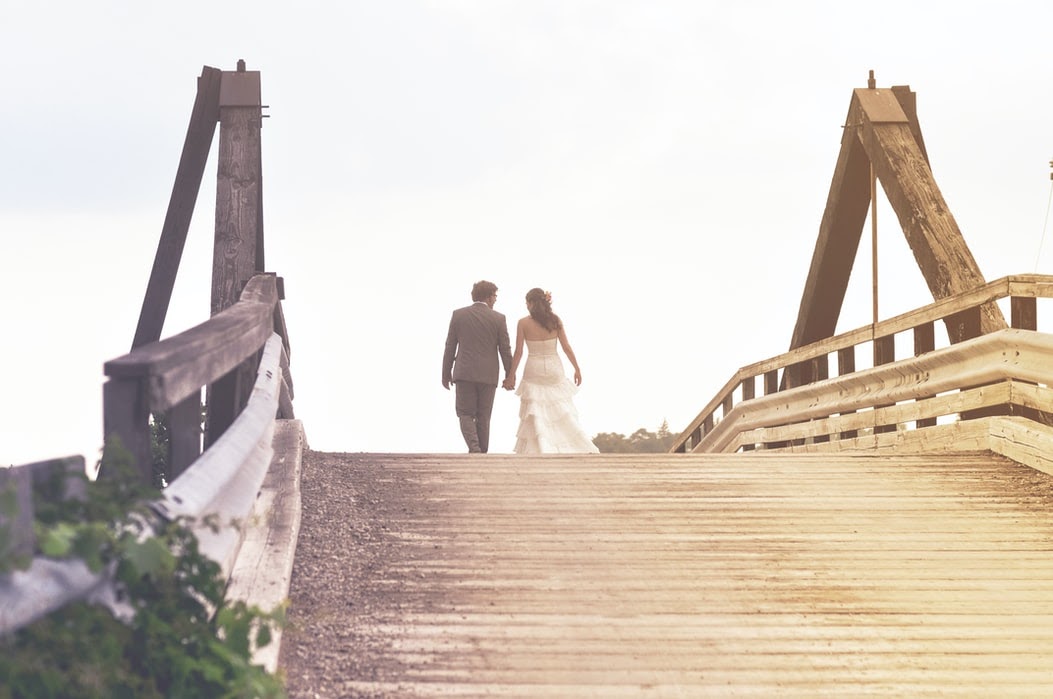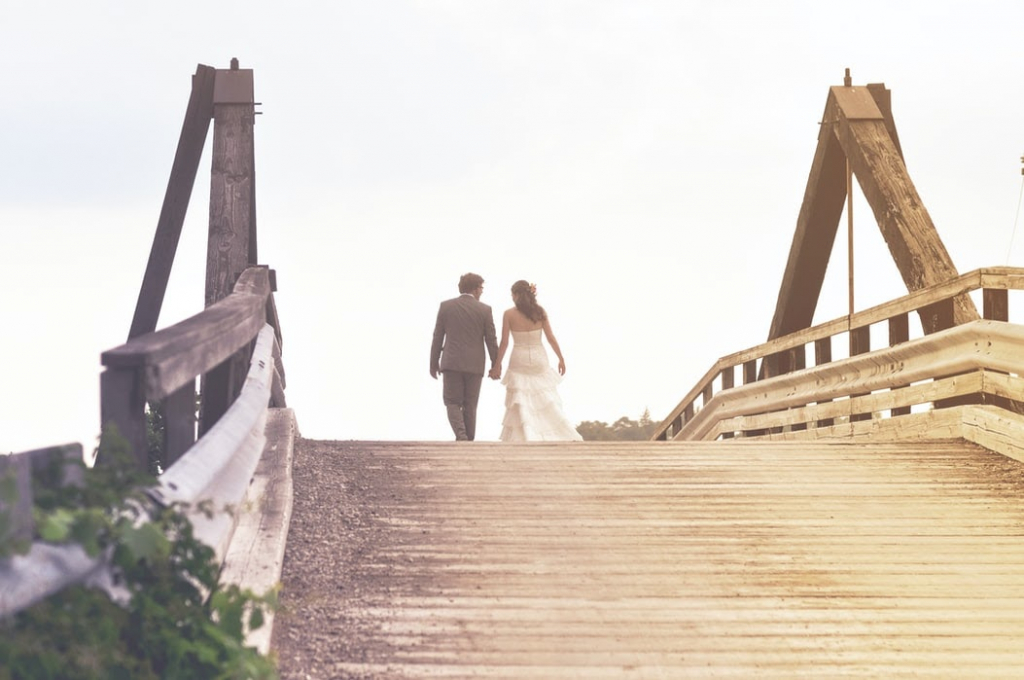 By using different photo modes and adjusting camera settings, aerial drone photography adds a creative touch. Slow shutter speed emphasizes such things as water movement and draws attention to a person in an image. Increased shutter speeds create illusions like a wedding dress being made of waves. Discover a creative canvas by flying at different altitudes.
Finding the Right Drone Pilot in Salt Lake City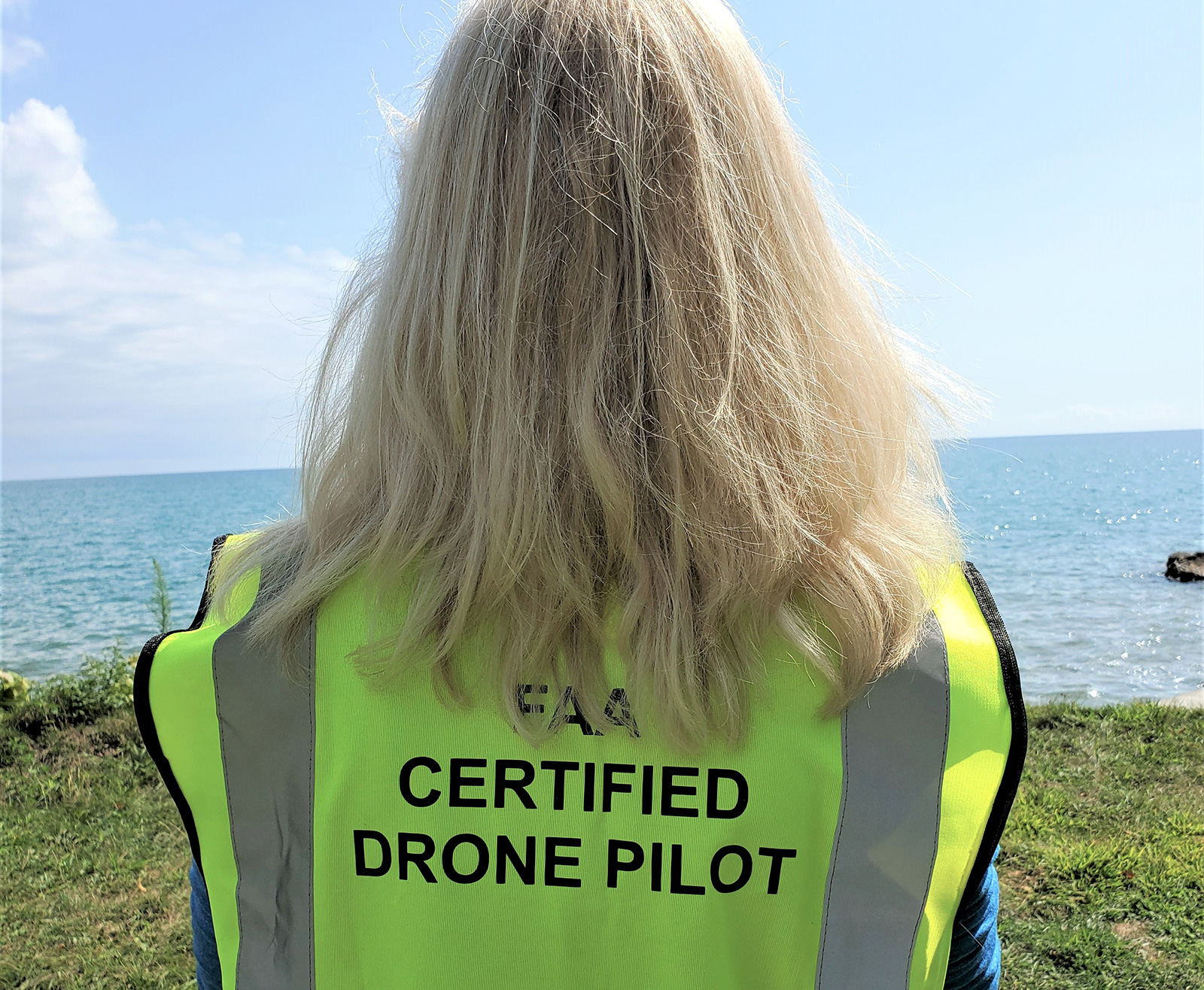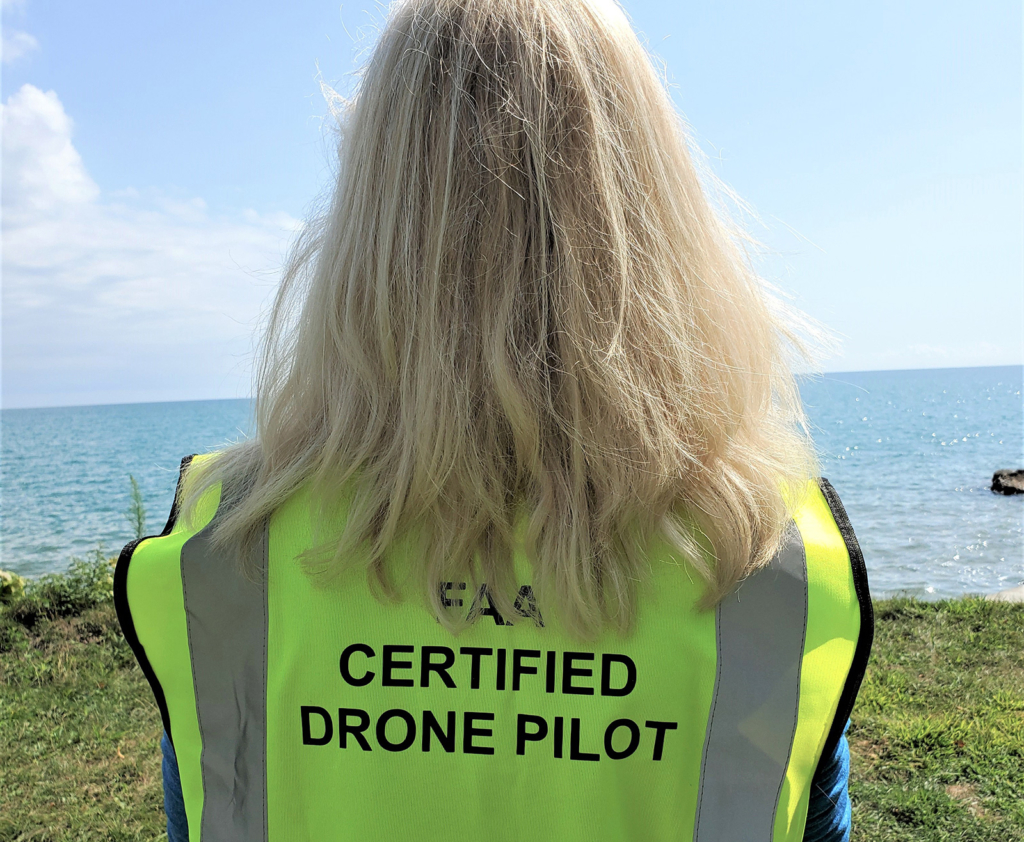 The wedding videographer or photographer has the incredibly important job of capturing the special day for the bridal couple. Drone photography is a unique and creative service. It is increasing in popularity among videographers and hobbyists for television shows and vlogs.
There are rules that surround where drones can be flown, especially on public property. The Federal Aviation Administration (FAA) outlined rules for those flying for fun or flying for money. A professional wedding videographer or photographer must know the rules, which include passing an FAA test and receiving a Part 107 certification.
A friend or relative who films a wedding without being paid has less to be concerned about. That person still has to observe seven rules and has to register with the FAA. An FAA ID has to be displayed on the drone. It is often less risky and less trouble to hire a professional.
Drones may be pretty handy and small. They require extra caution and certain experience. You are hiring an operator that is both a pilot and a photographer. You want a serious professional with a proper license and relevant experience. 
Drone footage may be an added expense, but the final product is worth it. The cost is likely between $500 and $800, depending on the wedding day availability and timeline. The photographer will synchronize the process that will have a positive reflection on the outcome.
Reasons to Hire a Professional for Photography in Salt Lake City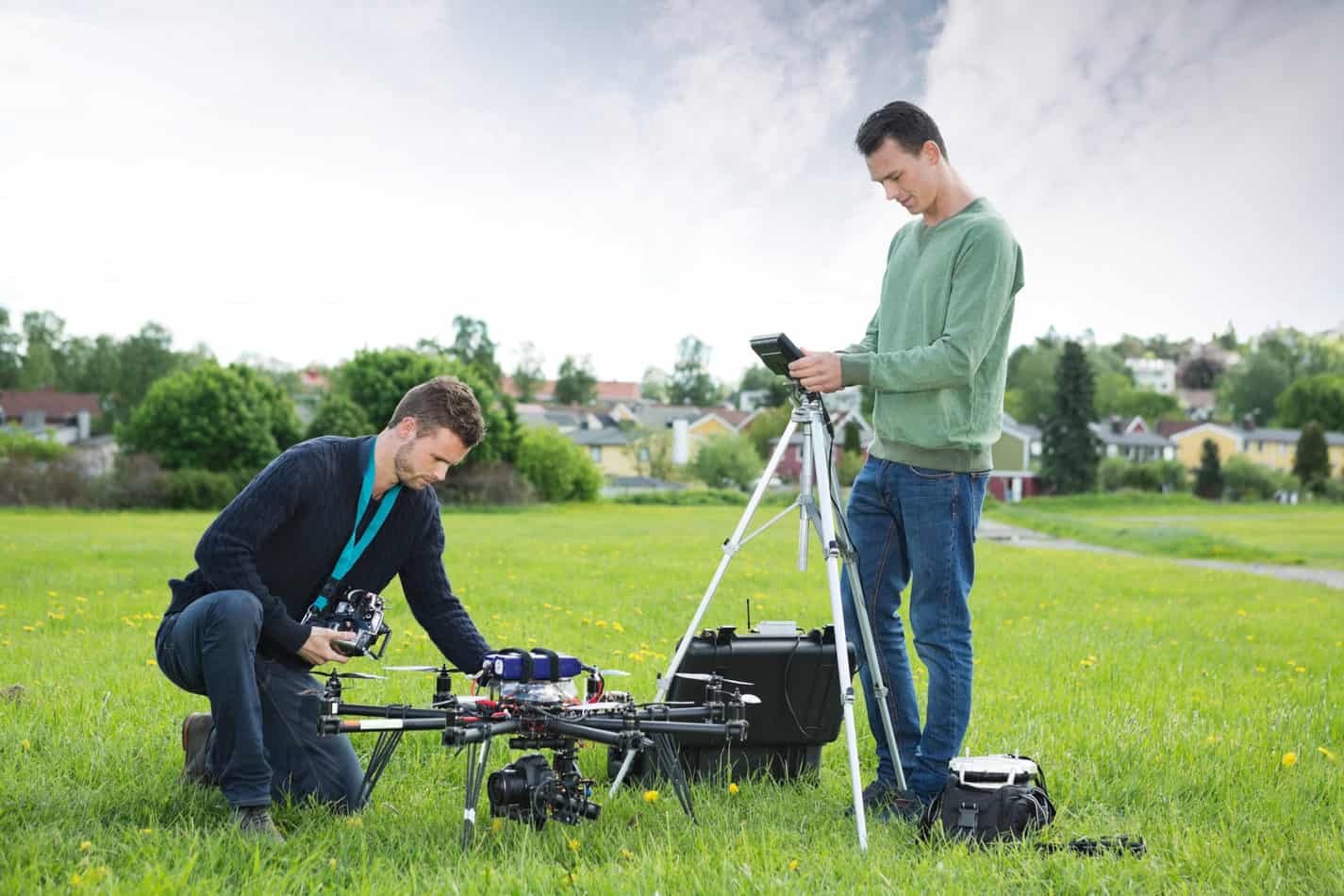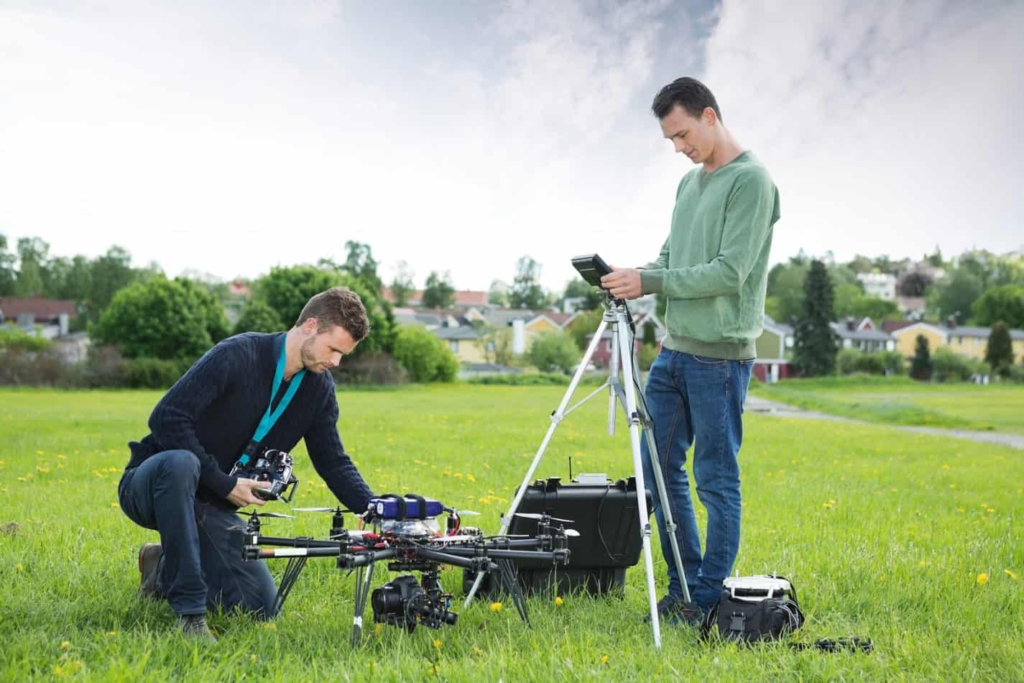 Professional drone photographers know that it is vital to research the local drone regulations and laws. Sensitive locations, such as military bases, power plants, and national parks, do not allow the use of drones. 
You must obtain permission from the venue management. Aerial drone photographers should be aware of the surroundings and respect the privacy around the wedding venue. It requires a bit of time to set up the ideal wedding shots.
The photographer needs to balance the schedule within the busy wedding day constraints and identify flight paths. A professional and experienced aerial photography and videography wedding drone pilot can handle anything thrown at them. 
Wedding photographs are treasures enjoyed by friends, children, and grandchildren. The right Salt Lake City aerial wedding photographer ensures you get exactly the pictures you want. Whether the wedding is traditional, casual, or glamorous, the photographer captures the essence of the special day. 
Who Is the Right Drone Pilot in Salt Lake City?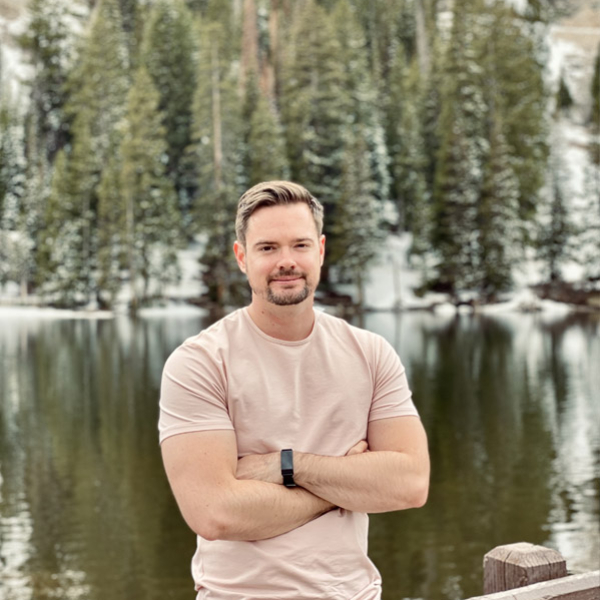 The answer to the question, 'Is there aerial photography near me?' is 'Yes.' Alex Photography takes stunning, affordable aerial photos and videos. The owner is committed to clear communication, efficiency, and quality. Clients appreciate his eye for the perfect shot every time. 
He is an FAA-licensed and certified drone pilot. Alex has conducted flights in seven countries. There are numerous reasons to hire a drone photography pilot. First and foremost are the stunning images. Aerial video footage looks like a Hollywood production. It captures the energy of the event. Contact Alex Photography at 801-559-5499