Drone photography can take a business to new heights and be a significant advantage over the competition. From a film studio to selling stock images to aerial photos of weddings, the only limits to the possibilities are the FAA license regulations and your creativity.
The FAA requires someone using drones for Commercial Photography to do more than learn how to use the joysticks to start adding the service of drone photography. There is a sizable fine for doing so. Outlined below is an explanation of how photographers obtain the license and other tips for protecting your business.
What a Drone Photographer Does to Become Licensed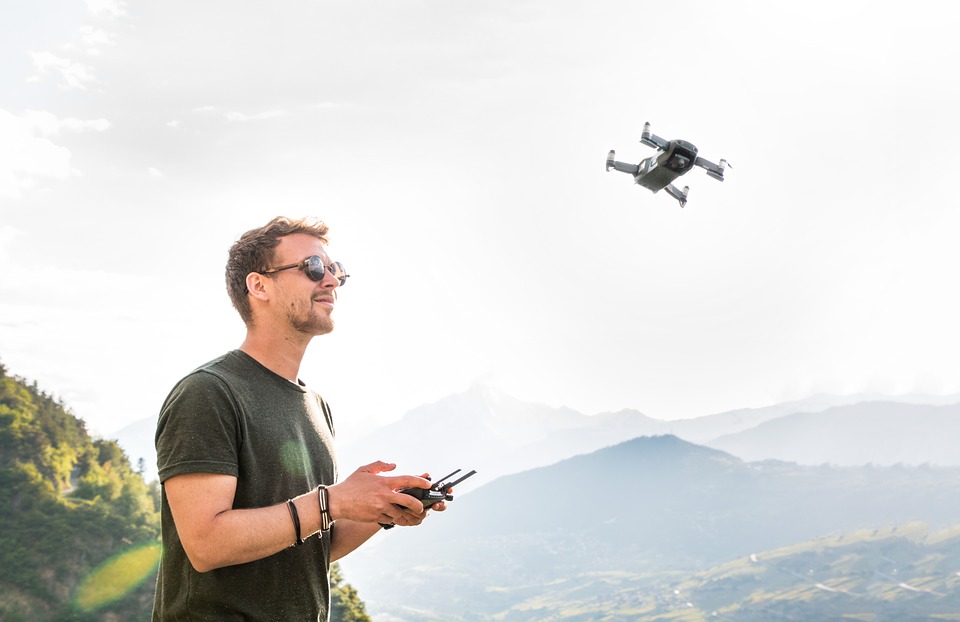 It is not particularly difficult to get a drone license. The photographer applies on the FAA (Federal Aviation Administration) website, completes a multiple-choice test, pays a licensing fee, and is set. The drone photography license may be referred to as 'drone license,' 'Part 107 license,' 'Part 107 certificate,' or 'Remote Pilot Certificate.' The terms all refer to the same license.
The applicant must be 16 years of age or older to obtain a valid government-issued photo ID. The FAA Aeronautical Knowledge Test is the first step. It currently has 60 multiple-choice questions. At least a 70 percent score is required to pass the test.
Questions range from airport operations, emergency procedures to regulations and rules for the operation of small, unmanned aircraft. The FAA offers a free two-hour training course and a study guide. There are also third-party test preparation providers who offer test help and study materials. 
After studying for the test
The photographer creates a profile on the FAA's IACRA (Integrated Airman Certification and Rating Application) website.
Schedules the test at a Knowledge Testing Center
Takes the exam
They get the results within 48 hours. After receiving the test score, they complete the application for a drone license. A background check by TSA is included. If everything is in order, they are issued a Part 107 license.
A temporary license can be printed out while waiting for the official license to arrive in the mail. The license is valid for two years. It is necessary to retake the test bi-yearly to keep a current drone photography license. 
The cost of a photography license is between $100 and $165 altogether. Depending on the test center, taking the test ranges from $96 to $160. There is also a five-dollar registration fee for the drone. Every three years, drone registration must be renewed. 
What Can Be Done with a Drone Photography License?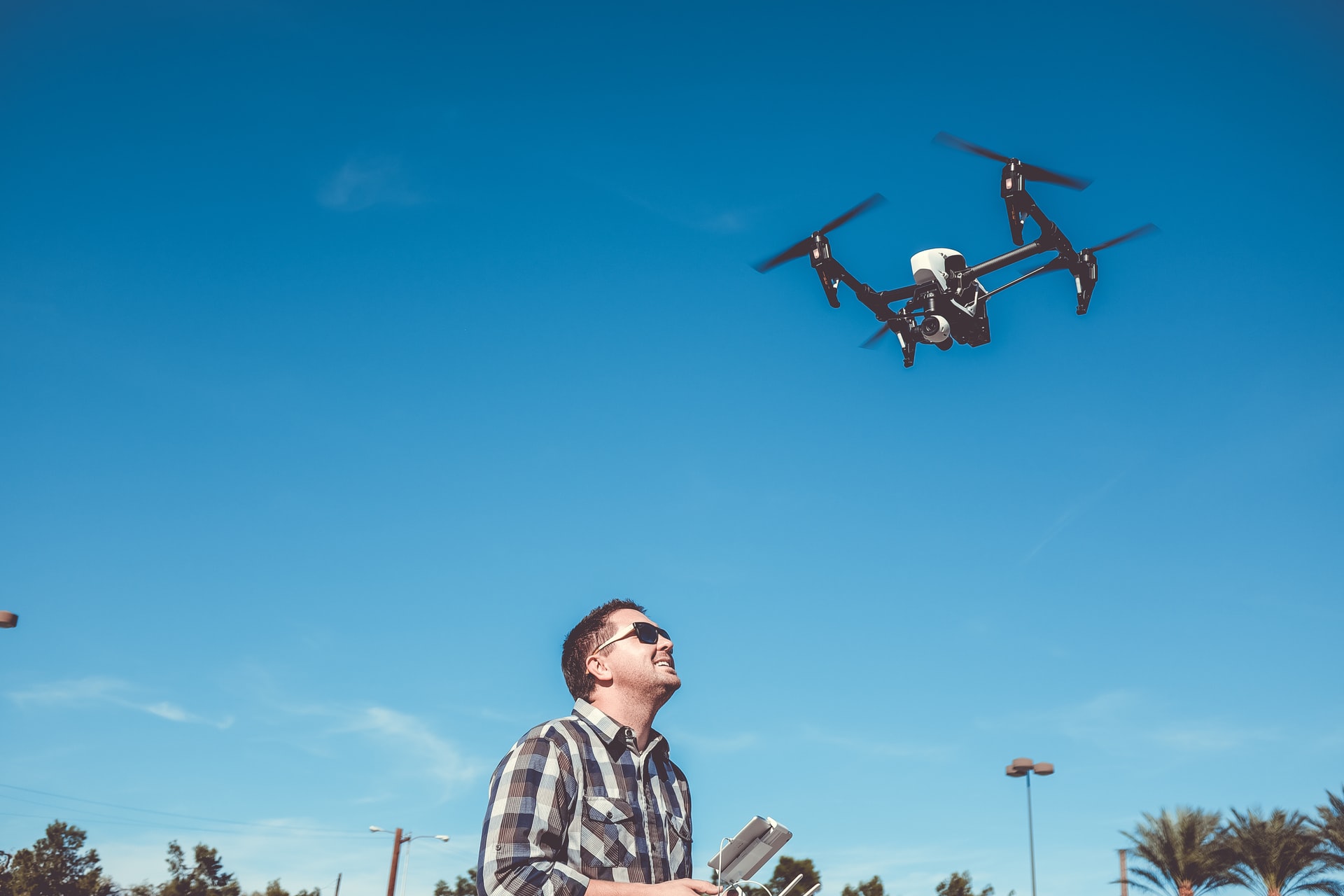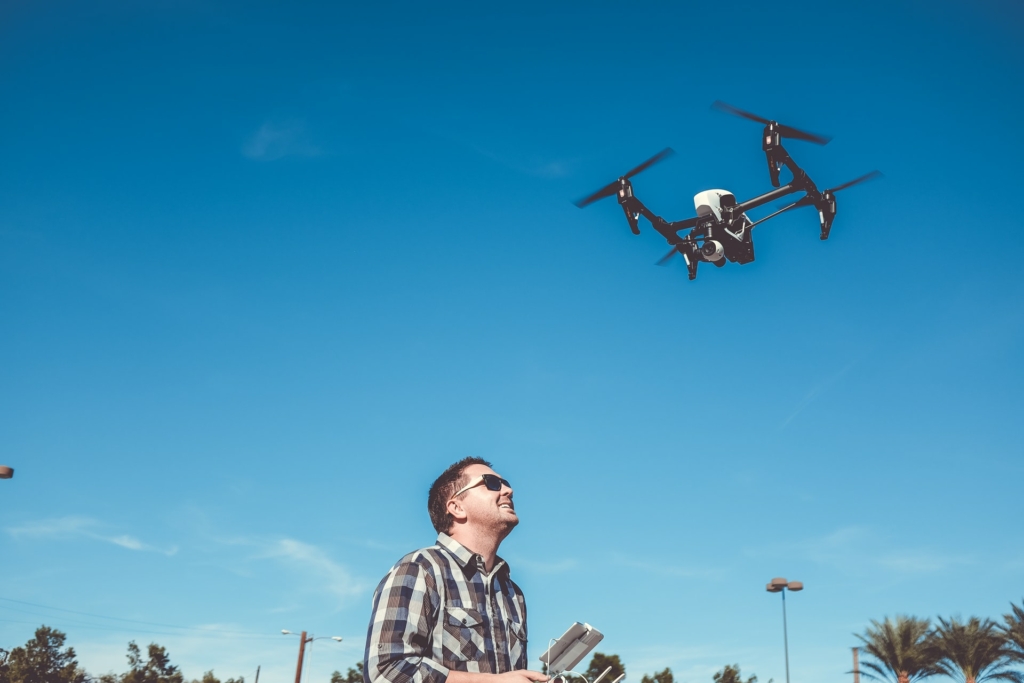 A licensed drone photographer can use a drone to make money. They take aerial shots, sell video and photos as stock imagery, create footage for commercial and residential real estate, and take aerial photographs of events and weddings.
There are FAA rules to follow when operating drone photography. The drone must always be in eyesight. Flying within five miles of airports, faster than 100 miles per hour, higher than 400 feet, over people, and at night is not permitted.
If the photographer wants to shoot nighttime aerial photography or use a drone at weddings, they must apply for a waiver. The application is at FAADroneZone. It is the same site used to register a drone. The waiver approval may take 90 days.
The photographer becomes familiar with state drone laws. You can legally fly drones in the US, but different states have drone laws of their own that restrict what can be done. Some states require having liability insurance for a drone. 
Insurance for Your Business and Drone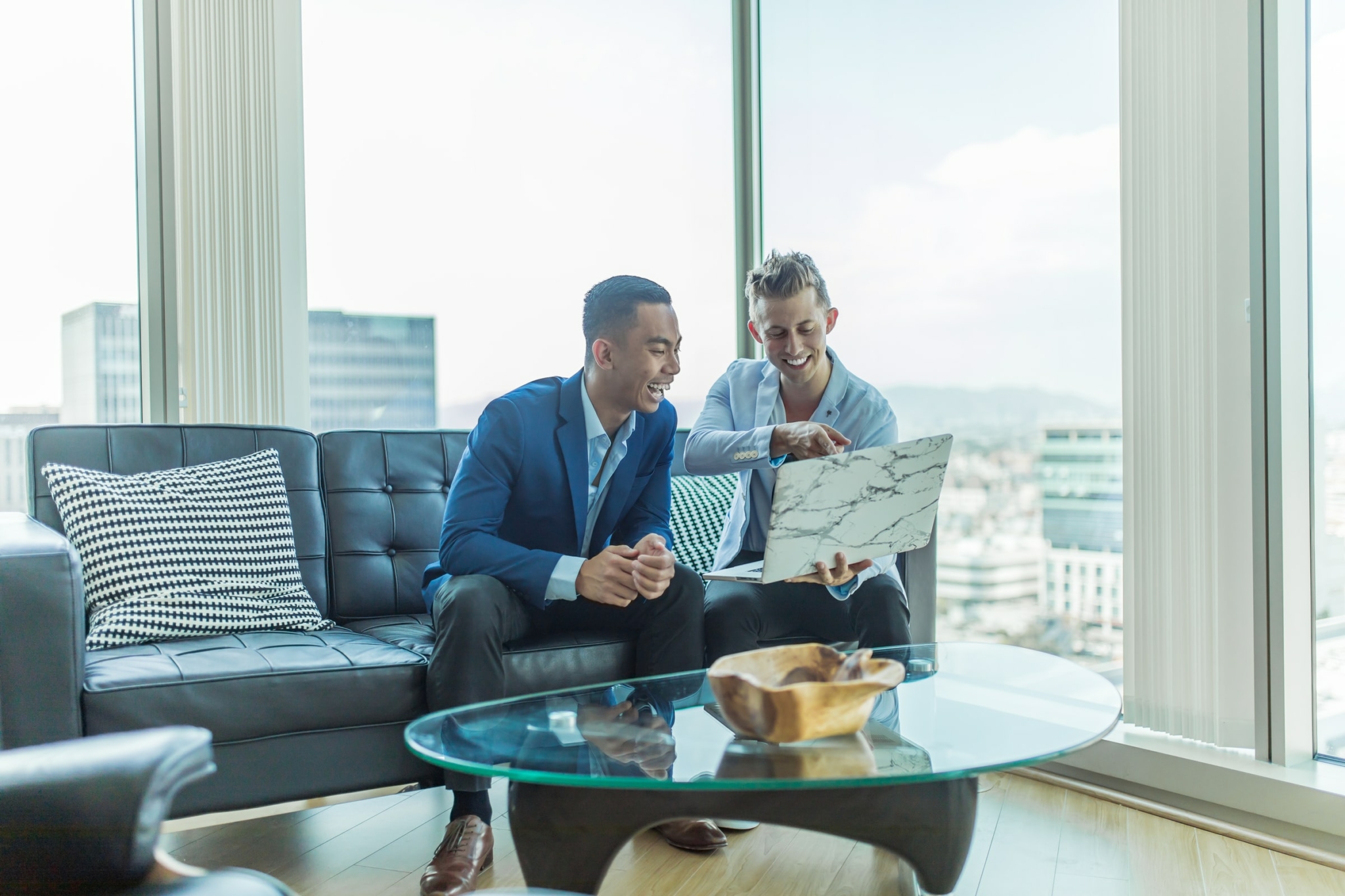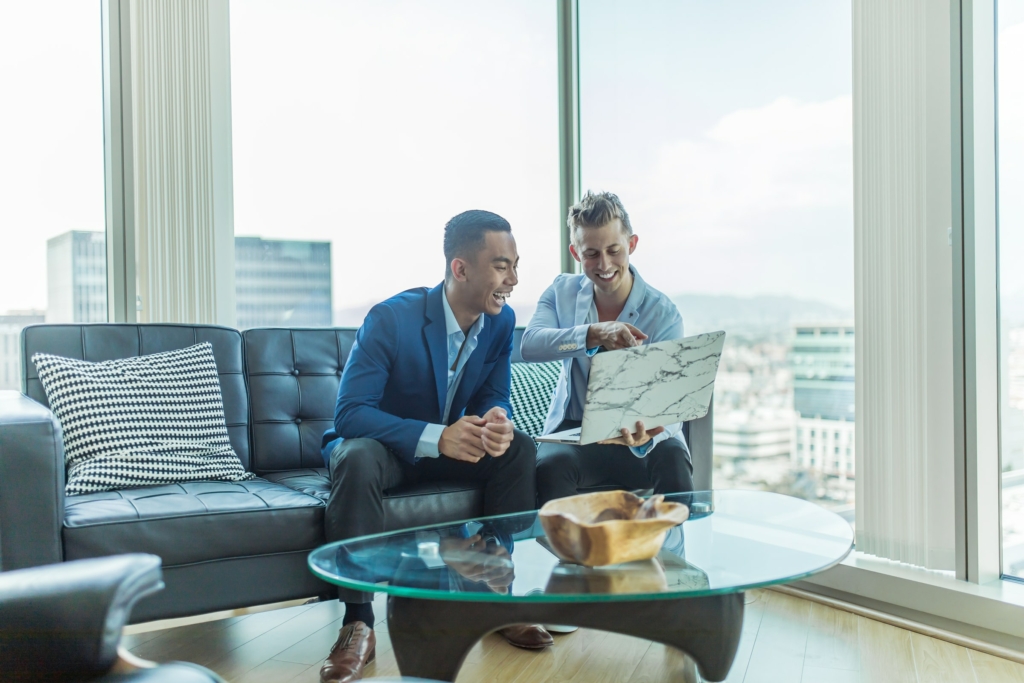 Whether an aerial photography business is full-time or part-time, it needs to be insured. If they regularly work with realtors or wedding venues, they also want general liability coverage in case someone or something gets hurt while they work. General liability insurance covers investigating, defending, and settling of third-party claims of personal and advertising injury, bodily injury, and property damage.
The potential risks insurance solves for drone operators include
Liability risks
Cyber security
Privacy issues
Regulatory challenges
International exposure
The potential for expensive liability claims increases as the industry sees heavier regulation. Claims against manufacturers, businesses, and operators for financial damages, bodily injuries, and property damage occur in the day-to-day operation of drones.
Cybercriminals take control of drones in flight and cause them to collide with ground objects or other aircraft and cause loss of life or material damage. The hacking attacks that try to take over a drone's radio or Wi-Fi signal control are called 'spoofing' attacks and represent a challenge to using drones commercially. Sensitive data drones record can be intercepted in flight illegally while drones transmit information to the control station. Data that is stored can be compromised by cyber-attacks also. 
A significant concern of the public is the increasing number of drones in use violating privacy. A study by the Pew Research Centre found 54 percent of the public feels drones should not be permitted to fly in a residential area. 
The FAA finalized a drone usage framework in 2016. There is a shift in the legal landscape surrounding drones. Additional changes are expected. The current technology advances at a pace faster than the regulatory process. US-based drones that conduct research and development outside places governed by FAA regulations need to ensure insurance coverage extends to foreign operations. 
What They Can Offer Their Clients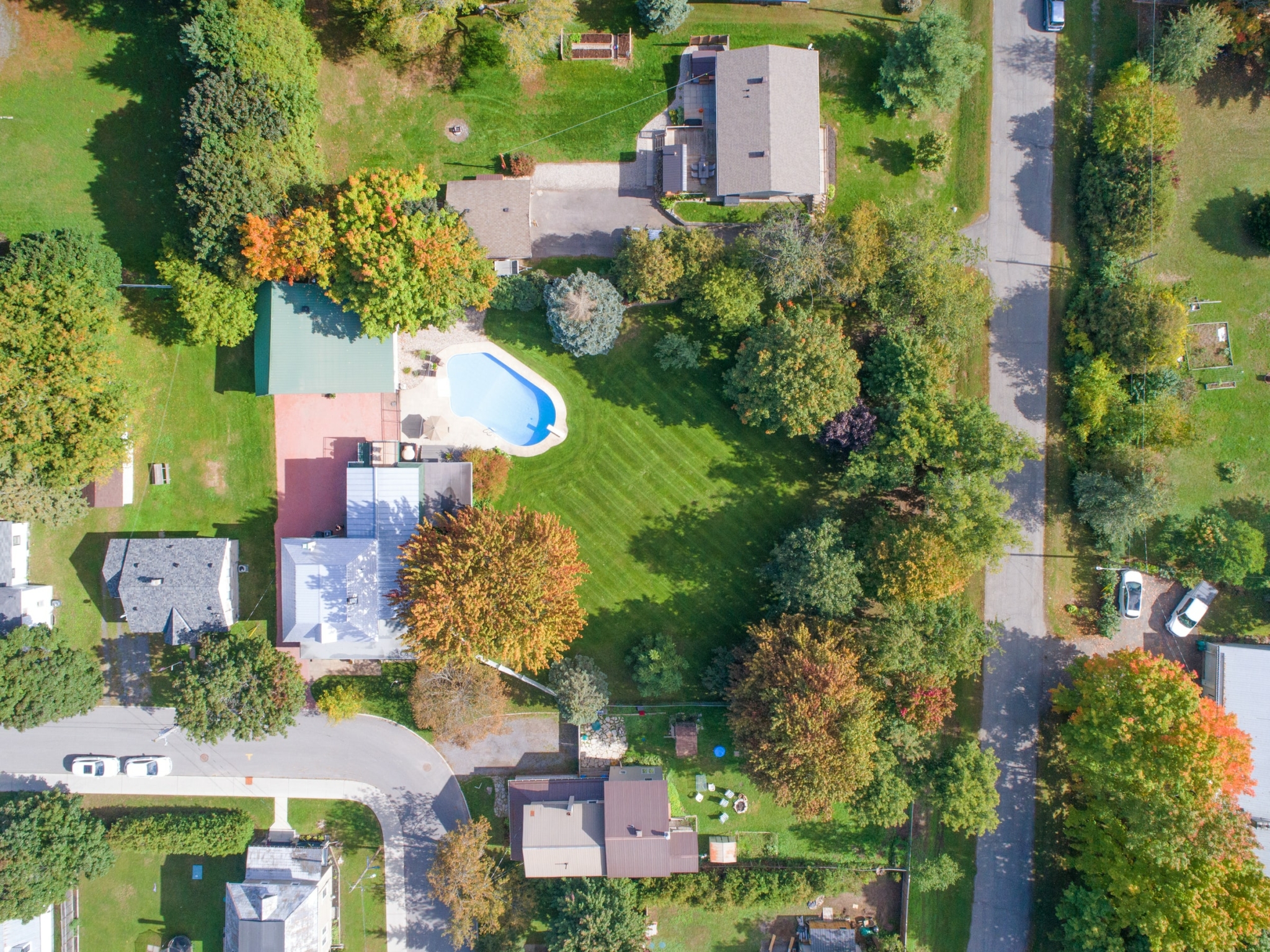 Professional Aerial Drone Photography is used in journalism, construction, real estate, and marketing to bring a fresh perspective to a project. The use of sliders, gimbals, and drones provides clients with high-quality products for news, film, and marketing.
Engineering, inspection, and construction companies benefit from drone use in acquiring and documenting data. When photographers are fully insured and have a Daylight Waiver that allows flying at night, they have the flexibility to offer the right options for clients' productions and projects.
Drone photography takes marketing ideas to new heights by showcasing promotions and projects in a manner that stands apart from the competition. The combination of professionalism and creativity provides businesses with a fresh perspective. 
Aerial drone photography captures the events, landscapes, and architecture in the best aerial views. Whether a client needs videos of local scenery or newly renovated buildings, they help achieve the goal.
They capture unique angles of a project. The latest filmmaking techniques and drone technology add more coverage and depth than ever before possible. Video services and drone photography are ideal for various commercial purposes and industries such as
360-degree panoramas
Architectural/ engineering projects
Commercial and video ads
Construction progression
Construction sites recording
Live event filming
Residential and commercial real estate listing
Roofing inspection
Drone videography filmmakers use drone footage as a video production service or as standalone projects. They provide pre- and pro-production edits for quality film. Drone photography can reach nearly any angle with a maneuverable drone that provides high-quality photos that target the audience and make a lasting impression.
Recommended Aerial Drone Photography Business


Alex Drone Photography has taken all the steps necessary to take your business to new heights. The owner specializes in scenic photography, construction progress photography, and much more. Alex is licensed and certified by the FAA and can legally pilot for commercial projects.